I have a confession to make. Back in my younger days I had something of a "weeaboo phase" and the source was a visual novel called "Galaxy Angel". A space opera & dating simulator where you take the role of the commander of a team of five beautiful female elite pilots known as the "Angel Troupe" and lead them to fight against threats while having the possibility of romancing one of them. Battles are conducted in a point-and-click system where you order the ships to attack certain targets, retreat or unleash their special attacks. Oh, and there's zero sexual content in these games, by the way.

It was successful enough to get two sequels, a manga adaptation and an anime series. The manga follows the route of one of the girls and, while mostly faithful to the game, takes several interesting liberties. The anime, on the other hand, is a wacky comedy that ditches every other character save for the girls and greatly exaggerates their personalities. The Angel Team now works as retrievers of "Lost Technology", gadgets that do all sorts of crazy shit, such as an electric oven that turns everything it absorbs into rice, and if you eat it your body fuses with whatever the oven absorbed.

My "weeaboo phase" started with the anime, peaked with the discovery of the visual novels and involved all the usual stuff. My computer filled with pictures, desperately trying to find scans of the manga in english, downloading the OST, downloading and burning the games into CDs to play them even when I didn't understand a damn word of Japanese, looking for fanfiction, etc. I even considered taking Japanese lessons to play them. Fortunately, english patches were made by a translator team for the whole trilogy. Unfortunately, my computer refused to run the second and third games, leaving me only with the fully completed first.

I've outgrowth that "phase" long ago, but I'm still very fond of the series, which is why I decided to take a peek at the FF.net page to remember the old times. Imagine my surprise when I found "Galaxy Angel Variance", written by "Guardian Hawk". A rewrite of the first game with the author's shit of a self-insert jammed in the middle with all the subtlety of a rhinoceros inside a pottery store.

I was…

peeved

, to say the least.

Now, I don't expect my dear readers to be intimately knowledgeable of a sixteen years-old visual novel that was big in Japan, but not so much everywhere else. So I'll be providing the necessary exposition while mocking this abomination, starting with the intro of the game.
A long time ago in a galaxy far, far away…
No, wait—scratch that.
Much time has passed since the human race began its journey into the great ocean of stars…
Civilization bloomed in every corner of the galaxy and all enjoyed great prosperity.

However, before long, ruin befell all of humanity.
It was the Chrono Quake, and unprecedented disaster that tore through space and time.
The galactic network failed and interstellar travel collapsed, leaving every system isolated.
In the chaos, advanced technologies were lost and civilization began to fall.
One day, a huge planetoid appeared over the Transbaal Empire, the White Moon.
Inside the White Moon slept the secrets of interstellar travel and many other Lost Technologies.
Using them, humanity regained its footing and took to space once more.
Transbaal used the Lost Technology to expand and foster peace and prosperity for hundreds of years, ushering in a new era of harmony.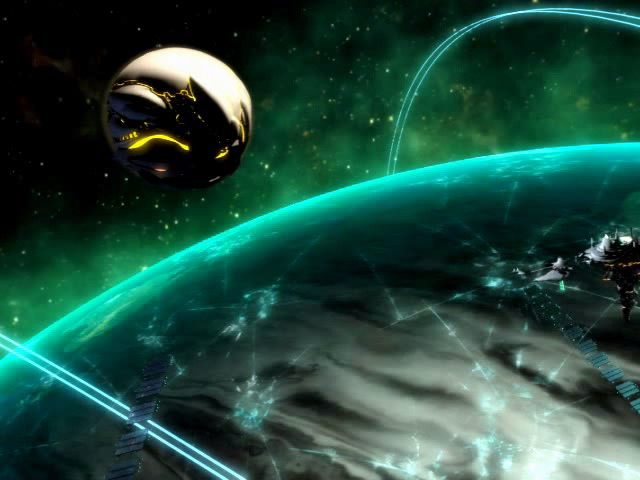 She's like the younger, prettier sister of the Death Star you want to woo but cannot because her older sister keeps giving you the stink eye. Or a planet busting laser shot. You get the idea.
However…
In Transbaal's 412th calendar year, its peace was brought to a sudden end.
Out of nowhere, a mysterious armed fleet appeared and revolted against the empire.
With their powerful armada, the rebels surged effortlessly through the Transbaal forces until they surrounded the seat of the empire.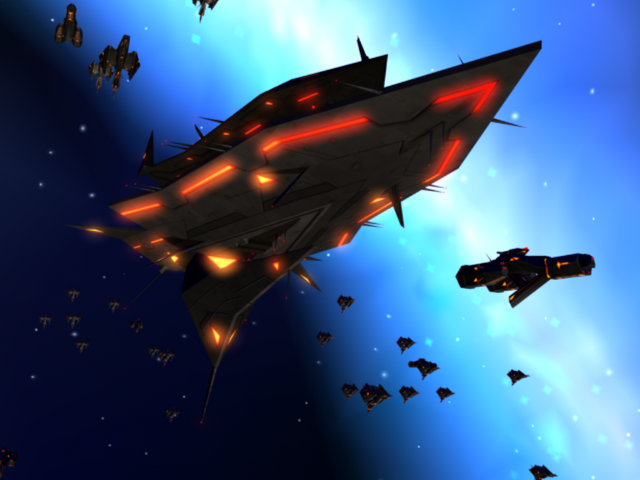 You are not going to find any princesses or funny-looking droids among these rebels, champ.
And now for the--uh--let's say "story".
----
One hell of a day…that's the best way I can summarize the events of late. An empire in turmoil, the royal family ravaged, the galaxy at war, and here I am escorting the sole survivor of the Transbaal royal family on board what is, for lack of better words, the Flagship of the Transbaal Imperial Navy. I suppose that doesn't make much sense at first glance, but let me take you back to before this whole mess began.
How about no?

The first game begins with a cutscene of the mysterious armed fleet bombarding the capital of planet Transbaal and the Angel Troupe escaping with the last survivor of the Royal Family. It follows with a the small summary I just gave you and immediately cuts to your character meeting the Angel Troupe. Other information is later given in briefings and conversations. Because you see, there's this little thing called "proper pacing" which ensures, among other things, that your readers are not bored to death.

And while we're at it, that first paragraph already tells me practically everything I need to know about the character. The information he gives makes it obvious he's going to be in the middle of everything and the "jaded badass" tone of narration he uses makes it clear he's going to stick out like a dog turd on top of a candy bowl.
My name is Howard. Though, if you ask any of the locals, they'll refer to me as the Demon of the West.
With a snicker and an eye roll I imagine.
I'll get to that in a moment. I first came to this galaxy centuries ago. Roughly 372 years to be exact. The planet had apparently been the victim of a natural catastrophe a couple of centuries prior that left its infrastructure all but in pieces. I was a human back when I first arrived. How I got here, your guess is as good as mine. My memory before that moment is almost complete blank with a few tidbits remaining, but every single moment leading up to now is clear as day. I was 28 years old when I was brought here. Technologically, the planet was centuries ahead of anything I had ever known or seen.
So, this guy arrived at some planet, which judging from the narration had just suffered the effects of the Chrono Quake, for no adequately explained reason and with no memory of his previous life. Right. My money is on Twilight Sparkle botchering a spell.
As the planet rebuilt and time began to pass, I made a name for myself in the capital city as a master in hand to hand and melee combat after getting into several fights (none of which I started, for the record).
Of course you didn't, champ. And I'm sure they were all to protect a pregnant woman driving a bus filled with elderly nuns, orphans and kittens.
So, I opened a school in the capital city and began to teach others what I knew.
"And what did you say your qualifications were?"

"I beat the crap out of people in street fights. None of which I started, mind you."
However, when I hit my mid 40's, I began to feel the effects of my age. I began to wonder if it was possible to slow my aging, or maybe even stop it altogether. You would think after all the movies and books I'd read over the years, I'd know better than to look into that. Nevertheless, I grew curious at the prospect. That was when I stepped into the realm of Genetic Engineering. There were fundamental theories and laws that had established the field, but it had fallen to the wayside in favor of rebuilding the planet's economy. So, I studied, learned and began to dabble into the long abandoned field, to see if I could make any use of it.
Because that's how genetic engineering works, right? Just watch a couple of YouTube videos, buy a box of test tubes and you can go straight to working on achieving eternal youth.
The 4th month of TCY 64 on the 18th day. I will never forget that day because everything changed for me.
It had been 24 years since I arrived and I was 52 when I finally had a breakthrough. I had managed to create a chromosome that would enhance my metabolism and reverse the effects of aging. At least, that's what I witnessed in several of the animals I had used to test this solution on. All that was left was to test it on human DNA. I was hesitant to directly introduce it into my system without know what effects it would have on humans. So, I took about 12 oz of blood from myself and mixed the solution into my blood in a beaker. Recording the interaction on a computer I had purchased several years prior, the results looked almost identical to the results from my previous experiments. So, feeling confident, I decided to close my school for the week to conduct my test.
Nice to see his martial arts school leaves him with enough time and money to conduct his experiments.
What I didn't know was that decision had a much bigger impact than I thought.
Upon injecting the solution into myself, I immediately felt my arm just light on fire. The burning sensation spread throughout my body as I writhed and yelled in pain. I tried my best to contain my screams and bear with it, telling myself over and over again that it would be worth it in the end. But after about 15 seconds, that plan went to hell and I succumbed to the pain.
Maybe you should have tried going to college instead of binge watching Beakman's World.
When I awoke, I felt…..well, amazing. I felt extremely light, though a bit dizzy to begin with. Once I got to my feet and waited for the blood to level itself out in my body, I walked to the bathroom to take a look in the mirror at my results. Upon gazing into the mirror, I was shocked at what I saw. I had regenerated my body to back when I was in my 20's. That, however, was not the only result. Apparently, there were several other changes that I had failed to take into account when conducting my experiments.
My hair color was a solid white color, the gray that had been present with the brown of my natural hair color was gone. My eye color, which had been brown, was now a golden color, similar to the precious metal itself. I also had two purple jagged stripes on my face. I tried to rub them off, thinking I had smeared something on my face, but it was of no use. It was almost as if they had been tattooed onto my face. My teeth were also straightened and my canines had become sharper. My nails had also grew an inch and formed themselves into sharpened claws as well. Gazing at my new look, I immediately recognized who I looked like. I bore a strong resemblance of an anime character I loved as a kid from before I arrived. It was one of the only memories that I retained upon my arrival here.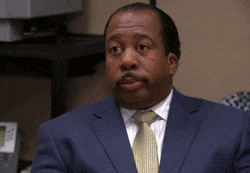 It would have been tolerable if he had managed to achieve immortality or eternal youth, but the author had to go one step ahead and turn him into a freaking anime character.

And notice how this "anime series" is one of the few things he remembers of his past life and the very first one we find out about. Because who cares if he used to be a medical college student or a martial arts master, what we need to know what kind of cartoons he liked.
Oh, and have you guessed in which character he transformed into? No? That's okay, here you have it.
This fella here is the father of Inu Yasha, the titular character from manga created by Rumiko Takahashi. I haven't watched the movies in which he appears, but what from the Wiki says, he's totes strong, honorable and all that shit.
After the shock had settled in and I recovered from the ordeal, I reopened my school. Part of me was worried that I would be accused of being an imposter since I had only a handful of students that were still with me from when I first opened my school. But, another part was optimistic that they would recognize me and accept the new change. When my students began arriving, I was in the middle of warming up for the first class. At first, the newer students mistook me as a new student and wondered where I was at. I tried explaining that it was me, but it wasn't going very well. Once my senior students arrived, they almost immediately recognized me and asked how I managed to look almost 30 years younger.
"And why are you cosplaying as a drag queen?"
I told them about some of the things I had been dabbling in during my off time, which fascinated them to no end. When I went to bring out some of my records to show them firsthand, I was in shock at what I found.
In my excitement at my success, I failed to notice that the back rooms where I kept most of my records and notes had been completely trashed. There were a few scattered notes left here and there, but the majority of my work had been destroyed. I don't quite remember if it was my flailing around in pain that did it, or if something happened while I was unconscious. However, the damage was done. I showed my students what I had left and explained what happened. They were very respectful and understanding of it all and they asked if I was alright. I assured them I was, though at the same time, a bit disappointed at the fact that everything I had worked for was pretty much gone. I couldn't remember exactly how I came up with the chromosome solution that changed me, so I was literally the embodiment of what was left of my work.
Of course. There can be only one speshul snowflake after all.
As the years went on, I watched my students come and go. Several of them I had made friends with and spent time with them out in town, making new friends while I was at it. Something else that I noticed was how they aged, and yet, I didn't. My hair continued to grow out and my claws would grow, but apart from that, my body wasn't physically aging. I decided to grow my hair out to the lower part of my back and tie it up in a high ponytail, that way it would make cutting it easier. I also noticed I had become much stronger and faster, unintentionally hurting several of my students during class. I had to learn how to restrain myself quickly as a result of my unintentional incidents. As I watched my friends and students start dying, I began to realize how….I don't know. Sad, I guess would be a good word, it was to live without aging but watching people I cared about grow and die. I decided to give my school to my senior most student, who worked for me as a senior instructor, and left to travel.
I'm absolutely amazed by the way the author can masterfully convey the feelings of anxiety and fear that come with experiencing physical changes beyond human understanding. And don't get me started on how he can make you appreciate every second you spend with your loved ones by writing about the plight of a man doomed to watch all those around him wither and die while secure on the knowledge he will keep on living.

Fucking riveting I tell you.
As time went on, word of my physical change spread since there were none on Transbaal that looked even close to how I did.
Oh, so this is all taking place on planet Transbaal, eh? How considerate of you to finally inform us about this itty-bitty fact.
Several people claimed I was an abomination that needed to be cleansed from the planet, attempting to kill me. When I defended myself during the first incident, however, I felt something new. Something that felt both right and wrong at the same time. Bloodthirst. I tried to simply disarm them and intimidate them into running away, but they were extremely persistent. One of them tried to impale me with a knife, and he had succeeded in wounding me, but what I didn't realize was that unleashed something inside of me.
Rage consumed me and I became a killing machine.
With driving power, big fat tires and everything?
The first one fell to my claws within seconds of wounding me. There were eight of them in that particular incident. Three of them tried to charge and overwhelm me, but between my strength, speed, and claws, I slaughtered them within seconds. The rest tried to flee, but at that point, it was too late. I charged them and killed them, ripping them apart in the process. After they were all dead, my rage faded and I had regained my composure. What I witnessed left me wondering what happened. It was surreal, almost like watching someone else control your body while you watched with your own eyes. The blood still dripping from my claws, I felt satisfaction at what I did, but at the same time, I also felt sorrow. The conflict between the two feelings left me in turmoil and I decided to limit my interactions with people to as little as possible. If I couldn't control this beast, this demon, inside of me, then what would be the point of trying to interact with people.
After that incident, word somehow spread across the planet that I had ravaged those men like a wild animal, which prompted people to start referring to me as 'Demon' whenever I would go into a town. How word of that had spread, I have no clue. As far as I remember, I didn't leave any survivors. But, the damage had been done, and people went from respecting me to fearing me almost overnight. I decided to settle on the western most edge of one of the larger continents on Transbaal and set myself up quite comfortably in my isolated little corner of the world. I would have to drive away the occasional trespasser, or kill a group of zealots every now and again, but for the most part, the people of Transbaal left me be.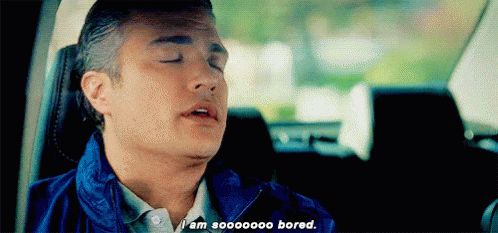 I just want to remind you that, at this point, Howard has gone from "somehow arriving to an unknown planet with no memories", "opening a martial arts school" and "spending twelve years of your life researching eternal youth" to "transforming into an anime character", "watching your friends die of old age" and "slaughtering a crowd and going into exile" all while the narrative maintains the exact same jaded tone of an office worker who spends all day alternating between stamping documents, making coffee and checking his e-mail.
After about a decade, The Transbaal Empire formed and a new standard for tracking time had been established. I decided to not impose myself upon the Empire and remained in my isolation, where I continued to learn how to use the power I had created. I also made a very startling discovery after my first few years in isolation. I could transform into a giant dog that was easily the size of a multistory building. After a century, the power I had initially learned to use continued to grow and it became more and more apparent that I was more than just a man or just a demon. I was a walking weapon. Word of me continued to spread over the years, and it came to the point where people would invent stories about the Demon of the West. How he would come to take bad children away from their families if they didn't learn to behave, or how he would slaughter the occasional town, just to maintain the fear the people had for him.
On one hand, it was entertaining, since none of it was true. However, on the other hand…
I imagine having all that power and nobody to give you a metaphorical dick sucking must be getting pretty boring.
It was the year TCY 284. I had travelled into town to buy more food and supplies for myself. My look and attire had evolved quite a bit since I first walked on the planet. I decided to wear the look of that character I loved as a child, since it was both imposing, as well as fitting for what I had become. I wore a red undertunic with a white overtunic with a large blue patch across my left shoulder and a thin blue stripe below that patch across the left part of my chest. My pants flared out near the bottom, where they wrapped around the ankles of my boots, which were white with two sets of black stripes on each boot. I also wore a breastplate on top of the tunics, since I had to wear something to protect myself from bladed weapons over the years. The breastplate was black from the middle down, but the upper half was silver with two horns forged into the metal, one on each side of my chest, with a bright red gem in the center. I also wore a pair of pauldrons that were lined with horns as they layered themselves down to my elbows. Below my elbow, I wore a pair of gauntlets to protect my forearms and the back of my hands. Around my waist, I wore a sash that was a crimson red that had purple striping near the ends, mainly for decorative purposes. Down my back, I wore a bright white fur cape that I had made using fur from my demonic form. The cape was a single piece until it reached my lower back, where it split into two separate tails that trailed behind me about a foot.
He exiled himself to an isolated corner of the world, but not so isolated as to prevent him from getting the materials for cosplaying.
I considered having some weapons made or purchasing some weapons to protect myself, but my claws were more than sufficient, especially with some of the abilities I learned to use with my claws over the centuries as well. But, I digress…
This is all very nice, but the battles in Galaxy Angel take place in space, with highly advanced ships. So unless this buffon doesn't need to breathe and can somehow move in zero gravity, all this crap is going to be as useful as an ashtray for a motorbike.
As I traversed the town, people took notice of me almost immediately and began to run for cover. Whether it was because of the stories that had grown over the centuries or out of fear of what I might do, I can only guess. But, I made my way to the store that I had grown accustomed to going to in order to get what I needed and go back to my home. When I entered the door into the shop, however, I wasn't greeted by the shopkeeper that was normally there.
I came face to face with a detachment of the Imperial guard.
As I was about to walk out of the door, so as not to cause trouble, I turned and found that the entire front of the building had been surrounded by what could easily have been a battalion of men, all part of the Imperial Guard. Now, at this point, I'm thinking to myself, 'Great, just what I need, something to ruin my day and make me look worse than I did before.' I flexed my right hand, cracking several of the smaller bones and got ready to fight my way out. However, something I wasn't expecting happened. The Captain of the guard came forward and said, "Demon of the West, your presence has been requested by his Majesty, Emperor Retando the 3rd. We are under strict orders to bring you to him unharmed, but we will defend these people and ourselves should you choose to fight."
I'm standing there, thinking to myself if I should take the courtesy that has been extended to me, or if I should just go back to my little corner of the planet away from everyone. Granted, even if I did that, if I have the Emperor's attention, then odds are he'll just send another battalion after me. Killing them would do me no good whatsoever, so…
"Very well, lead on Captain."
I thought to correct him about my name, but I decided to just keep quiet since I didn't want to aggravate him. Especially with the better part of a thousand or more men with power weapons all trained on me from behind me. Sure, I could get away and probably slaughter the better part of the battalion in the process, but at the same time, that would also probably throw away the only chance I'll probably have to clear the air about who I am, and maybe start living a normal life…ok, somewhat normal life, again.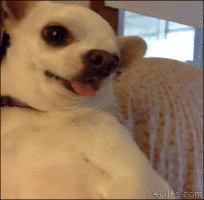 Because nothing says "I want to live a normal life" like going into town dressed like a circus clown and having murder as your number one option for conflict solving, you insufferable cockmongler.

Between this shit and the fact he revealed himself to his students right after he transformed, I have no doubt he slaughtered those people right in the middle of a city, practices his skills and transformations where others can see him and makes zero attempts to keep a low profile. In short, he's nothing more than a gigantic attention-whore asshole that delights in the fear he causes.
We boarded a transport craft and flew to the Imperial Palace in just under an hour. This was the first time I'd ridden in an aircraft in the better part of 200 years. So, safe to say, I was uncomfortable during the whole ride. The Captain cast me glances every now and again, and the soldiers were all eyeing me for the better part of the ride. With some of the stories that had been spread about me, can't say I blame them for being paranoid. Odds are they figured I would snap and kill them all in an instant if they even so much as glanced away from me.
We get it, son. You're an unstoppable murder machine that could kill us all five times before we hit the ground. Can you please stop waving your dick in my face?
After that agonizingly slow hour, we arrived at the Imperial Palace, where I was escorted from the craft, still under heavy guard, into the palace and through its halls until we arrived at the throne room. Upon entering the throne room, I couldn't help but whistle to myself. The designs that had gone into its construction were gorgeous to look at, not to mention the throne room alone was easily large enough to house at least 3 of those transport craft that I rode in on. At the end of the throne room was, of course, the throne, where a man that could be described as being in his late 30's, sat conversing with a woman on his left, who I can only assume was the Empress. Being in isolation, I kinda fell out of track with the times, so you'll have to forgive me for not knowing who they are at first look.
I guess the isolation also deprived him of the ability to describe places and people above the level of a seven years-old.
Upon reaching the throne, the Captain of the Guard stepped ahead of me and said, "Your highness, as you requested, the Demon of the West." I couldn't help but roll my eyes a bit at the reference to the title. But, I maintained my composure and looked the Emperor in the eye as he chuckled said, "Welcome to the Imperial Palace, sir. I couldn't help but notice you roll your eyes a bit at my Guard captain introducing you. So, if I may be so bold, may I ask your name?" I couldn't help but smile and bow my head lightly in respect as I said, "My name is Howard. As I'm sure you've already heard, I'm referred to by a very different name amongst your people. While I like the title, I can't really say I'm a big fan of the…..effect it has on people when I come out of my isolation just to get simple things."
Have you tried not dressing like the mascot for a gay pride parade?
The Emperor looked at me solemnly and said, "I've heard several stories from some of my children's teachers about you. However, I can't help but be curious as to how much truth is in those stories, so I summoned you here so I could ask you myself. I've never heard of anyone similar to you on the planet, so I'm sure you could understand my curiosity."
I glanced over to the Empress who sat to his left as she shifted uneasily upon falling under my gaze before I looked back to him. "I've heard some of those stories as well, and I can assure you, a lot of them are exactly that…stories. There was an incident a few centuries ago when I was forced to defend myself against several people that intended on killing me. The fact I lost control and killed them in a very….brutal manner was what sparked the beginning of a lot of these stories. So, I decided until I had better control of my power, I would keep myself isolated in the western most part of the continent I was on. Thus, Demon of the West."
Apparently there's no such thing as "excess of self-defense" in Transbaal.
The Emperor shifted forward in his seat as I finished and said, "Centuries? If I may ask, how old are you?" I couldn't help but laugh at his question. The guard captain threw me a dirty look, which, I can't really blame him. I just laughed at an Emperor, not exactly the brightest of ideas, but given my situation, I figured I'd get away with it.
I can't wait to see how much you will be getting away with in the future.
After I finished laughing, I answered him, "I'm 272 years old. I discovered a way to reverse the effect aging had on me when I was in my 50's. However, the resulting aftermath of using that solution on myself left my work in ruins, and left me like this," spreading my arms out to emphasis my point. The Emperor's eyebrows shot up at my explanation, to which, he silently sat in thought for a moment.
As he was thinking, the Empress, who'd been silent up to this point, spoke up and asked, "Do you enjoy living in isolation away from Transbaal's people?" I looked over at her, surprised by her question. I actually had to stop and think for a minute on that, did I?
"Truthfully, milady, no. I don't. I used to run a combat training school before this whole thing happened to me. I enjoyed making friends and showing people how to defend themselves. Now, well, all of my friends and former students are long since dead, and everyone is terrified of me."
It would have been nice to have a couple of paragraphs showing his relationship with his students and maybe two or three with him visiting the funeral of one of them and crying under the rain, but I guess the author had to make some cuts in order to include the description of the costume.
The Emperor then sat up as if he had a sudden idea, "In that case, would you be willing to act as a personal guard of the Royal Family? It would allow you to come out of your isolation, and it would allow you to use your abilities to keep my family safe."
I couldn't help but groan a bit before looking back at him and saying, "As generous as your offer is, I don't think I would work very well with your royal guard. Most of them are intimidated by me just being in the same room as them."
"Intimidated". Not "vigilant", "observant" or "ready to strike at the slightest hint of menacing behavior". Nope. Because he's the most murderous machine ever and everybody has to be scared shitless of him.
The Emperor answered almost immediately, "That's not what I meant. They're part of the Royal Guard, yes, but you would work and act as a personal guardian separate from the Guard. You would answer directly to me, and your responsibility would be to help keep my family safe as well as teach them a bit of what you've learned over the centuries. Being as long lived as you are, I'm sure you could help impart several important life lessons to my children to help better prepare them for the day they take the throne."
Like what? How to make a bitching cosplay?
I was practically in shock. I was being offered a position in the Royal palace, as a guardian for the Royal family no less. Talk about the ultimate redemption from the rumors and stories that drove me into isolation to begin with. There was only one answer I had for that proposal, as if there was any doubt…
"In that case, how could I say no?"
Now, fast forward another 128 years to present day.
Thank God the author decided to dump the entire hundred-years backstory of Howard in a single fucking chapter so we could appreciate his depth and nuance right from the beginning.
I was walking down the passage way alongside Prince Shiva, as we made our way towards the dining room for dinner. The conversation for the better part of the way had been…..interesting, to say the least.
"So, if that's the case, why didn't you just conquer the planet and take control of it for yourself?"
"Because I didn't want to rule a planet, I just wanted to be left alone. If I conquered the planet, that would be the complete opposite of what I wanted. Plus, people feared me enough as it was, I didn't need to make it worse."
Hey, author? Can I call you Howard? Because—let's be honest here—between your profile picture begin a Sesshomaru cosplay, mentioning you practice martial arts and that name sticking out like a sore thumb among the others, it's pretty obvious it is your real name.

Now, I understand you like Inu Yasha's dad. He's cool and super strong and blah, blah, blah, but—hear me out—this is not taking place in the Japanese middle ages, okay? This is a futuristic setting with futuristic weapons and where the initial conflict comes from a fleet of ships bombarding the capital from orbit, reducing the palace to rubble and killing everybody inside.

So, unless your self-insert can jam a rocket down his rectum and fly into space while avoiding a rain of fire to scratch the enemy ships, he's kinda out of his league here.
Shiva had a constant curiosity about me ever since I was introduced to her following the exile of her older cousin Eonia, several years prior. Ahhh, that brings up a separate point. So, Prince Shiva was portrayed and passed off as a boy, so as to imply the current Emperor, King Gerard, had an heir to the throne. However, being a demon, I have sharper senses than the typical human, so I picked up on the female pheromones that came off of her almost instantly. If there was one thing I've learned how to do over the years, it's how to tell the difference between a man and a woman using only certain senses.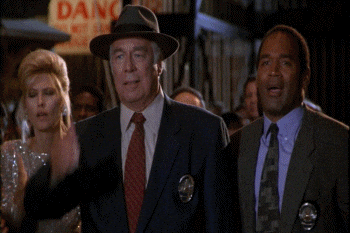 Good job ruining the biggest plot-twist in the whole damn game, you absolute cretin! One you have to pick multiple specific choices to see and even changes part of the ending at that! Fuck this shit!
Anyway…here's a picture of Shiva.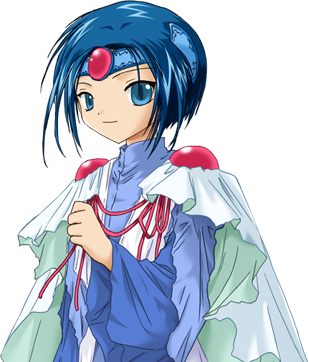 Sword or sheat? Oh, wait—we already know.

She's anti-social, due to having been raised in a secluded envirovment, and ocasionally belligerent, but also dedicated to her duties and concerned with the well-being of her subjects.

As I mentioned above, if you choose your options properly, you can get her to open up to you and even reveal her true gender, but I guess we can kiss that part of the plot goodbye thanks to a certain furry imbecile.
"If you had just wanted to be left alone, why did you let stories circulate, making you out to be a monster? If anything, I would figure leaving that to happen would just draw more people to try to kill you."
"What was I going to say? 'Hi, I'm Howard, the friendly demon, oh by the way, all those stories about me stealing bad children and slaughtering villages? Don't pay any attention to them.' Yeah, that would have gone over REAL well back then."
We haven't even finished the first chapter and I'm already fed up with this bullshit. "I want everybody to stop coming up with stories about me being evil! Oh, but don't expect me to try to blend in or make or other attempt at looking less intimidating please."
Before Prince Shiva could respond, the palace shook, causing several parts of the structure to collapse around us. One of the support beams for the passage way broke off the wall and began to fall in our direction. Shiva looked at the pillar, frozen in fear. I immediate sprung into action and caught the pillar before it had landed on us. Holding the massive pillar above me, Shiva stood in surprise at my display of strength before I tossed the pillar to the side and looked back at her, "Are you alright, Shiva?"
She nodded her head as I opened up my communicator and called the Captain of the guard. "Captain, what's going on? Part of the passage leading to the dinning room almost collapsed on myself and Prince Shiva." The response he received was from a younger soldier who was in half a panic, "My lord, the captain is dead. The palace is being bombarded from orbit by an unknown enemy fleet. The King has ordered an evacuation of the palace." I growled a bit before I said, "Very Well, I'll take the Prince to the Starboard side hanger. Have the rest of the royal family rendezvous with me there." The soldier acknowledged and closed the channel before I looked at Shiva and said, "We don't have a lot of time, get on my back." I knelt down, allowing her to climb onto my fur-lined back. Wrapping her arms around my neck, I grabbed each of her legs and sprinted down the passageway with my demonic speed.
For somebody who doesn't like being called a "demon" this guy surely likes to use the "demonic" adjective, eh? His "demonic form", his "demonic speed"…
Within minutes, we arrived at the hanger, where we were met with several smoldering wrecks and ruins that were once the mainstay of the Imperial Families personal spacecraft. Luckily, there was a shuttle nearby that had been only lightly damaged from the bombardment. I carried Shiva over to the shuttle and motioned for her to get on board as I looked around, searching for any sign of the rest of the royal family. From one of the doors on the side of the hanger, I saw that same young soldier hobble his way towards the shuttle. He'd been badly wounded, probably from something exploding. I ran over to him and caught him as he collapsed. He looked at me and coughed out, "My lord, the….*gasp*…royal family is gone. Get the Prince to safety…..please….." With those words, his body fell limp, succumbing to the wounds he had sustained. I set his body on the ground and ran back over to the shuttle.
Upon boarding the shuttle, I started up the shuttles systems and engines. Shiva looked to me and said, "Where is everyone else?" I glanced back at her and said, "That soldier came down here to tell us they're all gone. My job is to get you out of here now." Shiva sat in shock at what I had just told her. Yeah, it was a cold, if not completely screwed up way, to tell her that her family is dead, but given the circumstances, I didn't have time on my side to break it to her gently.
Hearing the shuttles engines roar to life, I piloted the shuttle out of the hanger and weaved my way through the bombardment as the Imperial Palace collapsed behind us. Part of me was hurting, because I had grown so used to living on Transbaal for the last three and a half centuries, and this is the first time I'm leaving the planet. Another part of me was beyond furious. I don't know who was commanding that fleet, or where they came from, but I wanted nothing more than to rip their heart out and ram it down their throat. However, I maintained my composure for the sake of the young prince behind me, who was the sole survivor of a family that offered me a generosity that nobody else would have afforded me all those years ago.
I'm going to close my eyes for a bit. Can you wake me up when we're done with the retarded, inbred child of Die Hard and Star Wars?
As we exited the atmosphere, we came face to face with the fleet of warships that were bombarding the planet. Unfortunately, we didn't go unnoticed. Within a minute, they began firing on us. Whoever they were did NOT want anyone escaping. Luckily, I had learned how to pilot fighter craft over the years, mainly out of boredom, so I was able to weave the shuttle through the crossfire. It was a bit sluggish in responding to my commands, but considering that it wasn't designed for this kind of thing, it was holding up pretty good.
After what felt like an eternity of weaving through the enemy fleet, we caught a glimpse of the White Moon off the starboard bow. Surprisingly, it had been untouched during this whole thing, though, I didn't know a lot about it since I never really put much thought into it before now. But my curiosity came crashing back to reality as the shields registered a hit from one of the ships. I pulled off to port and prepared the Chrono drive to for a jump into Chrono space when I caught sight of a large white carrier in the distance.
"That's the Elsior, if we can make it there, we'll be safe."
The Elsior, also known as "Elle Ciel" in some translations, is the ceremonial ship of the White Moon. Comes with 24/7 convenience store and an indoor beach housing a space whale. No, really.
I almost reeled my claws around when Shiva chimed in. She scared the hell out of me from how quiet she had been. "Understood, opening a channel with them." I pressed a couple of buttons on the panel and opened a com-line with the ship, where I was greeted with the face of an older man in a military uniform. "General Luft, been a while. Are you commanding that white carrier we're seeing?"
The General looked a bit surprised before he responded, "The Demon? I was under the impression that nobody made it out of the palace before it was destroyed."
"As you can see, that report is a bit exaggerated. I managed to get Prince Shiva out of the Palace, but the rest of the Royal Family is gone. Requesting cover fire and clearance to dock. We brought a few friends with us to play."
No sooner had I said that, 4 cruisers had broken off and chased after us, causing me to weave through crossfire even more.
"Granted, we're scrambling the Angel wing to give you cover. Luft out."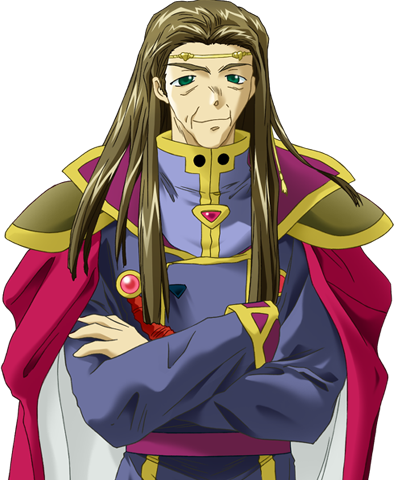 Brigadier General Luft Weizen, the guy in charge of defending the White Moon, former mentor of your character and a cool old guy who saves your bacon more than once in the game. He's the very first victim of the author's masturbatory fantasy.
Upon closing the com line, I looked back at Shiva and said, "I suggest you sit down and strap in, this is going to get really bumpy really fast." She nodded and quickly sat down in one of the seats, strapping herself in as I continued to weave through the constant crossfire coming from the cruisers behind us.
After about a minute, while we were racing towards the Elsior, 3 frames raced past us towards the cruisers that were firing on us. They were moving extremely fast, so all I caught were a few glimpses of color. One pink, one red, and one purple. I figured that was the Angel wing that Luft had mentioned.
The Angel Wings/Emblem Frames are the unique ships the members of the Angel Troupe pilot. I'll be talking more about them in due time, but for now I'm wondering why a guy who has been in service of the royal family for over a hundred years does not know the identity of the guardians of the White Moon.
The crossfire towards us ceased within seconds of those frames flying past us. Looks like they were just what we needed. The hanger doors on the Elsior opened up as we drew close and I proceeded to land the shuttle in the hanger. Once I set the shuttle down, the Angel wing had docked in their respective spots behind us as the hanger doors closed and the ship proceeded to Chrono drive.
You probably guessed it, but the "Chrono Drive" is the G.A. equivalent of the Hyperdrive.
The only thing I could say as I slumped back into my seat:
"Talk about one hell of a day."
I'm having flashbacks to Neon Exodus Evangelion and DJ Croft. You won't like me when I having those.
Now, you may be wondering why I said Luft was the very first victim of this written mountain of septic waste. You see, remember how I said Shiva was raised in a secluded envirovment? Said envirovment was the White Moon. In other words, she was never inside the royal palace in first place and that was the only reason she survived the attack. Luft took Shiva and retreated together with the Angel Troupe just as the bombardment began. In short, this furry fucker stole's Luft's role as Shiva's savior, protector and confidant.
Guardian Hawk: So, quick disclaimer, I do not own the Galaxy Angel Series or the character, Inu-No-Taisho, that I styled Howard from during the course of this chapter
.
Howard: You think you made my back story long enough
?
Fuck me. I can't believe there are still people out there who think having conversations with their characters is funny and witty and not a complete eye-rolling idiocy.
Guardian Hawk: Well, I didn't want people to be lost trying to make heads or tails of who and/or what you were, sooooooooo, no, not really. Would you like it longer?

Howard: Seriously? After all of what your just put me through, really?

Guardian Hawk: Really. But, in the meantime, by all means review and leave your thoughts and comments and we'll see you in the next chapter!
You want a review? Sure!

This chapter is pure shit. The backstory of your self-insert is an horrendous, convoluted mess that breaks the readers' willing suspension of disbelief like Bane breaking the back of Batman. It manages to be both, horribly rushed, leaving a ton of unanswered questions, and painfully slow, with the biggest paragraph being the one dedicated to describe the clothing of the self-insert.

Speaking about the self-insert, he's an unlikeable asshole. We're supposed to pity him for watching his friends die and having to exile himself, except he never displays sorrow, pain or regret about his actions. In fact, the only emotions he shows are anger, fascination with his powers and smug superiority.

In a game where characters literally draw power from their feelings of love and friendship, I simply cannot imagine how would such an amoral character work. Guess we'll have to wait and see.